On May 31, 2009 Subaru of Jacksonville teamed up with the charity
Never Quit Never
to put on their Beach Wellness Day and 5k Run/Walk. Never Quit Never is a charity that aims to avoid serious medical issues such as brain disease, stroke, and heart disease. Many members of the Subaru of Jacksonville family have been affected by one of these awful diseases, so this is a cause that was near to our heart. The goal of Never Quit Never is to teach people prevention from these diseases and how to live an active and healthy life style. Subaru of Jacksonville team members were on hand making sure the event was a success, and some of our team even ran in the race!
Never Quit Never believes in many of the core components that have helped to make Subaru of Jacksonville successful and we were proud to team up with this charity for such an important event to the Jacksonville community. Check out some photos below!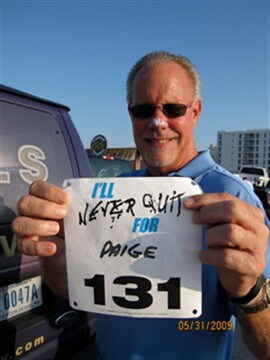 Subaru of Jacksonville Owner, Phil Porter, will NEVER QUIT for his sister, Paige!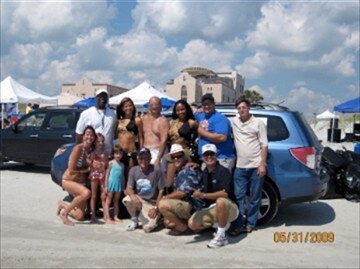 Subaru of Jacksonville Employees posing in front of a Subaru Forester. Many thanks to all who volunteered! Never Quit!