LESSONS LEARNED FROM ATLANTA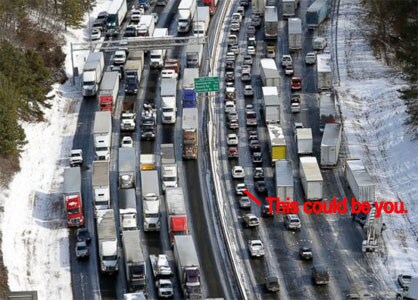 No one in Atlanta will ever forget where they were on Jan 29, 2014 when winter storm Leon dumped 2.5" of snow throughout the area. Chances are, they were stuck on I-285. Students were trapped on buses or were forced to spend the night at school while thousands of cars were abandoned along highways. Short 30 minute commutes turned into 15 hour (or longer) ordeals. One woman gave birth on a jammed interstate. Another called 911 and asked if she would be ticketed if she went to the bathroom on the side of the road (really). People ran out of gas, food and patience. The roads were like demolition derbys. In all, there were more than 1,460 crashes between Tuesday morning and Wednesday evening, including two fatal crashes, and more than 175 injuries, according to the Georgia State Patrol.

Comedian Jon Stewart quipped: "The ice age zombie doomsday apocalypse has come to Atlanta." All because of 2.5" of snow!

SUBARU OWNERS TAKE NOTE
Subaru owners know that their car was built from the ground up to
handle any kind of weather
.
Symmetrical all-wheel drive
, boxer engine, and a host of other safety features give Subaru owners a sense of confidence knowing that their Subaru can travel about when others can barely leave their driveway.
However,
this feeling of invincibility is meaningless if you are stuck in a massive traffic jam
or gridlock caused by jackknifed tractor trailers and front wheel drive vehicles that just can't get a grip on 2" of snow. For this, Subaru owners must be prepared to "wait it out".
BE PREPARED
Make sure you have a
full tank of gas
before an impending storm. It would really suck being stranded on the side of the road with no gas, no heat (or A/C). Most Subarus come with a nifty hidden storage compartment below the cargo floor.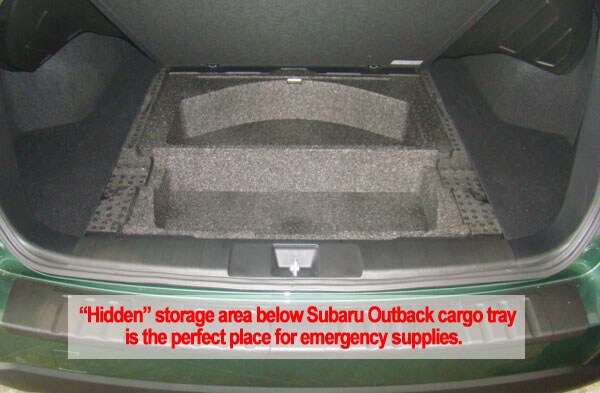 It's a great space to store necessities such as emergency food, warmth, light, water, first aid, and other survival items.
Allstate offers a nifty auto survival checklist
with suggested items for your comfort, safety and sanity.
In summary, don't ever believe that it can't happen to you. Jacksonville is just one snow/ice storm away from a repeat performance. Be prepared, be ready, have a plan and be careful. After all, as a Subaru owner, you're family and Subaru of Jacksonville is here to help.