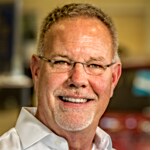 We've come a long way, baby! Subaru of Jacksonville as we know it opened in the year 2000, when veteran Subaru owner Phil Porter moved to Jacksonville from Torrington, CT, where he changed and revolutionized the Subaru business in New England. He took a big chance opening a Subaru dealership in Jacksonville. At the time, many people in the South thought of a Subaru as a "Northern car," and
their belief was that the All-Wheel-Drive functionality was only good for the snow
. When Phil and his wife Roxanne made the trip to Jacksonville to scope out homes and learn about the Jacksonville market, they were shocked to see that the Subaru they were driving was one of the only ones on the road.
Phil decided to bring his "customer-first" philosophy to Jacksonville and take on the challenge of educating the public about what a spectacular vehicle Subaru makes. He insisted on only the best, and set out to re-open the Subaru dealership in a huge Subaru signature facility right in the middle of all of the action on Atlantic Boulevard. Phil refurbished an old Pick and Save store into the cutting edge Subaru facility that it was in the year 2000. He brought with him several veteran employees to manage the office, Service Department, Finance Department, and work in the shop as Subaru Master Certified Technicians. Together, they started Subaru of Jacksonville.
Now, nearly 15 years later, it's a testament to Phil's hard work and an incredible staff to reach the growth we have enjoyed. Every single one of those original employees is still with Subaru of Jacksonville today, along with the addition of 30-plus more into our Subaru of Jacksonville family. The Subaru brand has made tremendous strides in the South and Florida in particular, and has gained a huge increase in market share. These days, you can't go anywhere without seeing a Subaru of Jacksonville Subaru on the road!
Just ask one of our 20,000+ customers
! They are everywhere.
Subaru as a brand has been on a huge, award-winning streak over the past several years. It's the only brand to achieve big sales gains year over year, and the Subaru product is now world-renowned for safety, reliability, and value.

Subaru of Jacksonville is going through huge changes now, too. In 2014, we will begin a big renovation that will add extra space and upgrades to each and every department. Once again, we'll be a state of the art, signature Subaru facility. That's our "customer first" philosophy - our customers deserve only the best, and that's what our new, 35,000 SF facility will bring to them.
Looking back on nearly 15 years of growth and success is humbling and overwhelming. We're ecstatic with the direction that the brand and dealership is heading. We like to think of our new renovation as Phase II for Subaru of Jacksonville. We treat people like people, and we pride ourselves on problem solving for our customers and addressing their every transportation need. Stay tuned to see what huge things are coming up next for Subaru of Jacksonville and our customers. The sky is the limit!