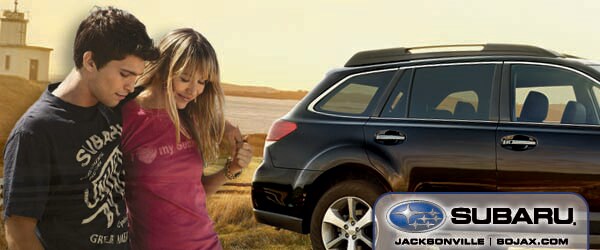 I read this
interesting article
yesterday about a recent Edmunds survey that reported that 83% of respondents (1,002 people) hate haggling during car shopping so much that they would rather give up sex for a month, give up Facebook, do their taxes or give up their phones for a weekend. Still others would rather wait in line at the DMV or sit in a middle seat on a flight if they could avoid hassle at a dealership.
Makes you wonder...
why is car buying about as stressful as getting a root canal or speaking in public?
In truth, it doesn't have to be.
NO HASSLE, JUST WORLD-CLASS SERVICE
At Subaru of Jacksonville, our goal is to make the buying process a stress-free, hassle-free experience - where the only pressure you'll find here is in your tires! We don't sell vehicles, we
listen
to your needs and
help
you find the car you want at the price you can afford.
Over 25,000 satisfied Subaru of Jacksonville customers
have found this to be a refreshing change.
WHAT OUR REVIEWS SAY
Our
customer reviews confirm this
with comments such as:
"I have always found purchasing a car to be a painful, anxious experience. However, Subaru of JAX made it pleasant and easy!"
"friendly and knowledgeable staff"
"I experienced none of the car sales gamesmanship that 2 previous dealers tried, consequently I'm very pleased with Subaru of Jacksonville and highly recommend them."
"This was the best car experience I've ever had. They made it easy to pick out and purchase my car. Customer service was phenomenal"

It's clear that people will do anything to avoid stressful situations - even give up sex! In the end, people buy cars from people they like. From your first email/phone interaction with Subaru of Jacksonville thru delivery and service,
it's all about YOU!