Subaru owners LOVE PETS! So it's no surprise that Subaru of Jacksonville and The Jacksonville Humane Society have teamed up to support pet adoption initiatives in the greater Jacksonville FL area. Each month, or until a selected pet is adopted, we'll be featuring a special pet looking for its forever home.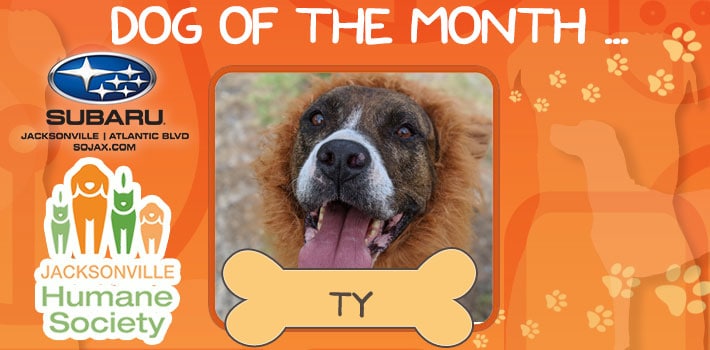 Ty is an all-around good boy who loves toys, treats and dressing up in his favorite SIMBA costume! Ty is used to living in a home and knows his basic commands. Ty recently spent time with our middle school camp kids and had an absolute blast! Will you give this goofy guy a home? Come meet Ty at the Jacksonville Humane Society, 8464 Beach Blvd, open 7 days a week!

CALL THE JACKSONVILLE HUMANE SOCIETY AT 904-725-8766
TO MEET TY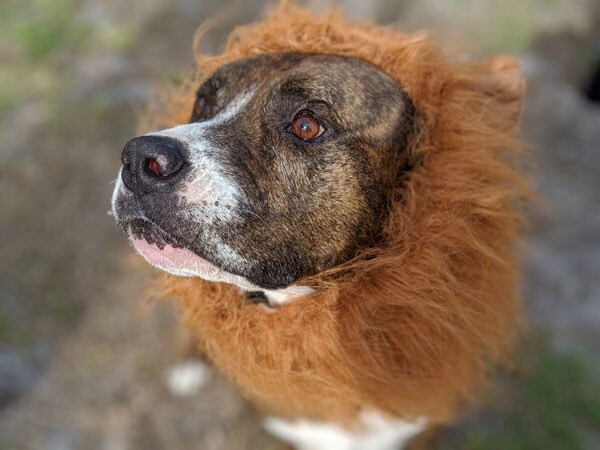 --------

About Jacksonville Humane Society
The Jacksonville Humane Society has proudly served Jacksonville since 1885! Each year, JHS transforms the lives of more than 9,000 homeless dogs and cats with compassionate care and community support. JHS also serves more than 3,000 through our pet safety net program, providing free food, training, low-cost veterinary care and even emergency boarding for victims of domestic violence, deployed servicemen and women, and those undergoing cancer treatment. In addition, JHS has a robust humane education program for children with more than 1,500 kids participating each year in our Pawsitive Reading and JHS Camps. To learn more about the Jacksonville Humane Society and how you can help, visit
jaxhumane.org
. JHS is a 501 (c)(3), local independent non-profit organization.