The 2022 Subaru Love Promise Customer and Community Commitment Award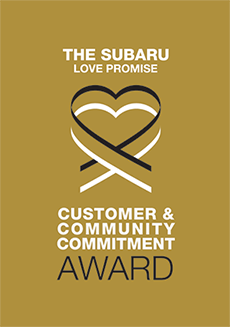 We've been nationally recognized for our dedication to our customers, our community, and the Subaru Love Promise.
We're honored to receive the 2022 Subaru Love Promise Customer and Community Commitment Award. This award nationally recognizes elite Subaru retailers who provide an exceptional customer experience at every interaction with Subaru. These retailers have also demonstrated an outstanding commitment to supporting passions and causes in their local communities in important areas such as the environment, community, health, education, and pets.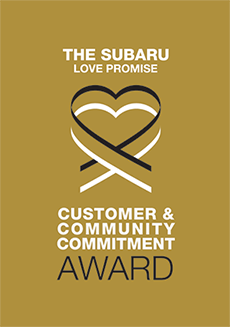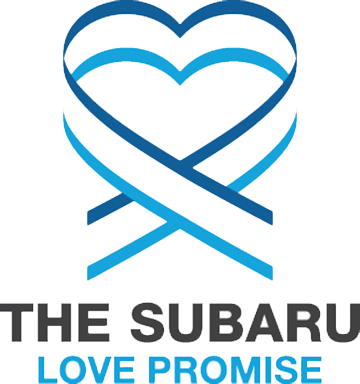 What is the Subaru Love Promise?
Subaru and our retailers believe in making the world a better place and the Subaru Love Promise is our vision of respecting all people. This is our commitment to show love and respect to our customers and to work to make a positive impact in the world.
How is Subaru of Jacksonville dedicated locally to the Love Promise?
At Subaru of Jacksonville, our Love Promise to the Jacksonville area can be seen in our partnerships with local nonprofits and charities. We're grateful for the opportunity, not only to be a part of the Jacksonville community, but to serve it as well.
Bark & Bowl Strike Canine Cancer, Labrador Retreiver Rescue of Florida Pet Adoption, Jacksonville Humane Society
Earth Day & Mini Grant, E-Waste Recycling Event, St John's River Keeper, Satilla River Keeper
Atlantic Beach Elementary, St. John's River Keeper, Arlington Middle School
Make-A-Wish, Dream Genie, Children's Christmas Party, Meals On Wheels, Beaches Habitat for Humanity, BASCA, Hart Felt Ministries , Jacksonville Association of Fire Fighters, Atlantic Beach, Neptune Beach, Jacksonville Beach Police Depts, Feeding Northeast Florida
Breast Cancer Marathon, Hale and Hearty 7k, Muscular Dystrophy Association, Child Cancer Fund, MD Anderson, Wolfson Children's Hospital, Down Syndrome Association of Jacksonville
Love Promise Stories from Subaru of Jacksonville
Subaru and Subaru of Jacksonville believe in making a positive impact on the communities in which we live and work. We uphold that belief through our Love Promise Community Commitment. Every month, we select inspiring stories from customers and partners from around our area who strive to support our collective commitment and feature them here
Child Cancer Fund Says "Thank You" - Lindsey G
From us here at Child Cancer Fund, we want to say "thank you" yet again to Subaru of Jacksonville on Atlantic! Child Cancer Fund and the SOJAX team have been longstanding partners for CCF's Care-a-thon fundraiser, and each year, SOJAX delivers with financial support for children battling a cancer diagnosis. An average of two families each week in the Northeast Florida area receive that life-altering news, and SOJAX is helping us take care of these families. We are so grateful for the support we get from Subaru for our official call center - the Subaru of Jacksonville Call Center. This year, SOJAX helped us reach an all-time fundraising record of $300,000! We could not do what we do without our partners, and can't express enough what it means to have SOJAX on our team, supporting our children and families, and showing the community what local teamwork is all about! With SOJAX's help, CCF will continue to provide emotional, practical, educational and financial support for First Coast families. Whether it is making a house or car payment, providing educational materials, or sponsoring a fun-filled family retreat weekend, CCF is dedicated to assisting these brave children and their families.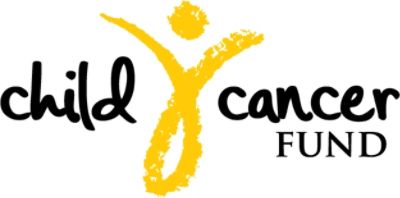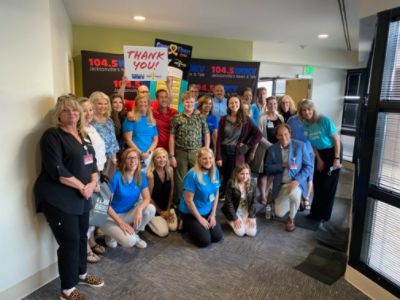 ---
Jacksonville Humane Society's Cutest Pet Contest presented by Subaru of Jacksonville - Theresa S
Thanks to our friends at Subaru of Jacksonville, we brought back The Jacksonville Humane Society's (JHS) Cutest Pet Contest for its third year! The virtual voting contest raised more than $30,000 to support JHS pets while finding the Cutest Pet in Jacksonville. This contest is a fun way to bring the community together and bring out pet owners' competitive spirits while helping pets at JHS who are waiting to find their new homes. This fundraiser would not be possible without the support of our partners at Subaru of Jacksonville. This year's grand prize winner was Raja, a mixed breed dog adopted from JHS in 2021. He has earned the coveted title of "Jacksonville's Cutest Pet" and will be featured on digital billboards across Jacksonville in January 2023, in addition to receiving some awesome prizes from Subaru of Jacksonville.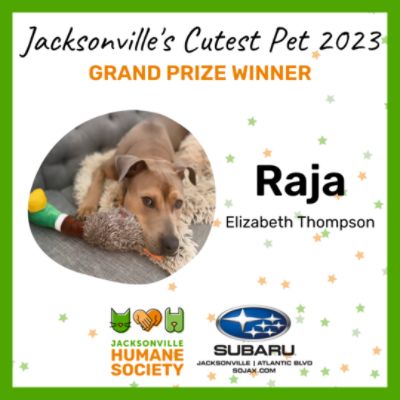 ---
Subaru of Jacksonville brings warmth to patients at BMDA - Lee S
It is a truly incredible thing to see another person's face light up when their day is made better by something wonderful and unexpected. Last month, the amazing team at Subaru of Jacksonville joined with The Leukemia & Lymphoma Society to make that happen by providing free blankets and care cards for patients at Baptist MD Anderson Hospital. Phil Sr., Phil Jr., Kim and the entire team brought smiles to the faces of nearly one hundred patients, just one further example of the generosity and commitment that the family at Jax Subaru has shown to our community. Thank you to everyone who made this special day such a success!
---
SOJAX SHOWS UP - Kim B
Subaru of Jacksonville customer Brian R. contacted the SOJAX team last minute for a day of beautifying the Jacksonville Humane Society. Brian is a manager at Lowe's and already had his team ready to go, but they needed more help and he knew he could count on SOJAX. On a beautiful, warm Saturday, members of the SOJAX team (and Lowe's team) showed up bright and early at the Jacksonville Humane Society and started getting their hands dirty by replacing all of the landscaping. SOJAX also provided a "Hydration Station" with some water, Gatorade, and sweet snacks to keep all volunteers hydrated and happy. One of the team member's sons took the volunteering inside and read to the dogs and cats to get them used to more human interaction so they're ready for their new home. SOJAX loves giving back to pets, but this was also an opportunity to beautify and love on the Earth!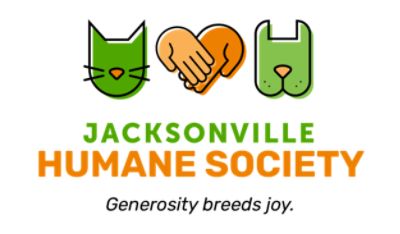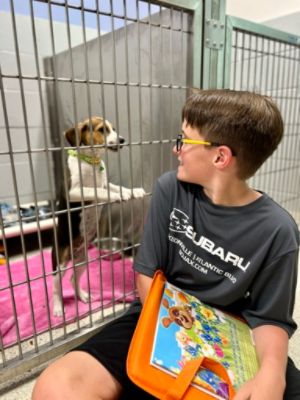 ---
Subaru of Jacksonville Helps Build Affordable Housing - Rachel T
We are incredibly grateful to partner with Subaru of Jacksonville. Here at Beaches Habitat for Humanity, signs on our construction sites read, "A house is made of bricks and beams, but a home is made of hopes and dreams." Thanks to Subaru of Jacksonville, numerous local families have seen their dream of owning a home that they can afford come true. Over the past several years, Subaru of Jacksonville has sponsored homes, supported events, and sent their staff to swing hammers and wield paintbrushes in the name of helping local families build a place to call home. This past January, in a tremendous show of support, Phil Porter and his team stepped up again for the CEO Build. Subaru was not just one of the top contributors to our event, but they also added 44 more hours to their impressive volunteer record by sending a group of employees to build the home they supported financially. In a time when construction materials are limited and expensive, and home and land prices are skyrocketing, the CEO Build is a unique opportunity for local leaders to champion affordable housing in our community. When employees have an affordable place to live, they have more disposable income to spend, helping to build local businesses and increasing tax revenue. It's a ripple effect that starts with just one family and spreads across an entire community. The generosity of Phil Porter and his team has changed the lives of countless local families. Thank you, Subaru of Jacksonville, for helping create a world where everyone has a decent place to live!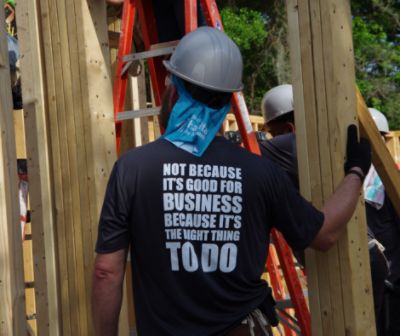 ---
Subaru Dealer Helps Local Breast Cancer Survivor - Kristen H
This is the seventh year that Subaru of Jacksonville has partnered with First Coast News the local NBC & ABC stations to further awareness about early detection of breast cancer. Phil Porter lost his sister to the disease six years ago and has made it a personal mission to help keep early detection in the forefront. This year Phil and the team at Subaru of Jacksonville came across Kathy's story and wanted to help. Kathy was initially diagnosed with a rare subtype of invasive breast cancer that required multiple years of treatments. She feels blessed to currently be in remission, but she still has lingering issues with lymphedema in her left arm (an all too common side effect of the treatments). Her cancer battle, being out of work temporarily, and the lymphedema have really taken an emotional toll. Kathy recently started a new job and has been able to make a dent in the medical bills that have accumulated. The $5,000 donation from Phil & Subaru of Jacksonville helped Kathy put the last of these medical bills in the rear view mirror! Kathy was so surprised by the help & support and is excited to help pay it forward by continuing her volunteer work with other lymphedema patients. The team at First Coast News is honored to partner with Subaru of Jacksonville to help recognize breast cancer warriors in our community. This is just one of many examples of how Phil Porter and the team at Subaru of Jacksonville give back to our community.
---
Subaru Dealer Helps 31 Underdogs Find Homes - Lindsay L
Subaru of Jacksonville has been a dedicated and faithful partner of the Jacksonville Humane Society for many years. In October of 2021, not only did the dealership team up with the ASPCA to host the Jacksonville Humane Society at their location for an adoption event, but they also helped an extra 31 underdogs find homes! Many people may not know, but large dogs have a more difficult time finding homes in shelters than others. When faced with landlord restrictions on size, the options for bigger dogs can be limited. Luckily, Subaru of Jacksonville heard this news and stepped up to help. With support from Subaru of America, SOJ helped the Jacksonville Humane Society by sponsoring the adoption of big dogs in October! This support was life changing for dogs like Slate. Slate weighed 60+ lbs and was very goofy. His new parents came to JHS and fell in love with his smile. They were excited to take him home to play in their big yard! Slate had been waiting for three weeks to find a family and was so happy to go home.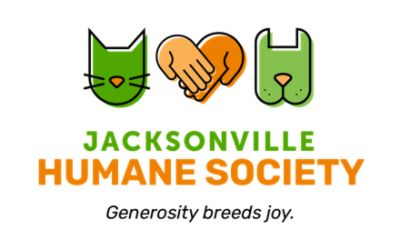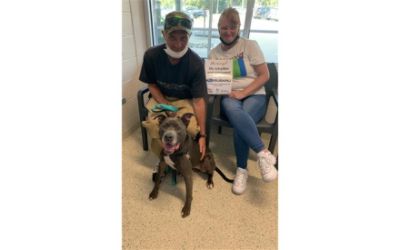 ---
2021 St. Johns Riverkeeper Ecotours - Jamie D
With the help of Subaru of Jacksonville's donation, St. Johns Riverkeeper was able to take over 400 students on our educational ecotours in 2021. Our ecotours provide an opportunity for students and families to experience the river on the St. Johns River Water Taxi while learning about the river's ecology, history, and importance. Some of our ecotour highlights this year include testing the salinity of the river in downtown Jacksonville, learning about the birds of our river while visiting a rookery in Lakeshore, and even spotting many of our local bottlenose dolphins! Many students mark ecotours as their first boat ride on the St. Johns River, and it is increasingly important to involve the younger generations in advocating for our river. Thank you Subaru!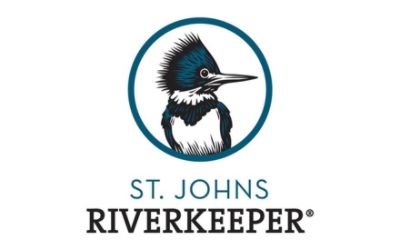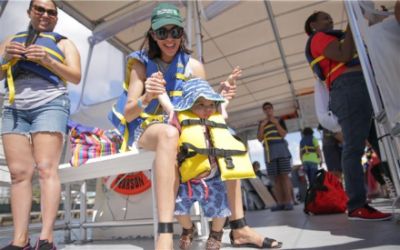 ---
SOJAX Supports Individuals with Special Needs - Patrick K
There are some great businesses in the Jacksonville area and among the best is SUBARU of Jacksonville! BASCA, Inc. provides Residential, Day Programs, and Transportation services to individuals with special needs in Northern Florida. We exist today due to community partners that support us through donations. SOJAX has been one of the greatest supporters of BASCA. As the Title Sponsor for BASCA's Golf Tournament, we have raised almost $400,000 over the years, and we could not have done it without SOJAX's support. Thanks to their continued support, we have grown our fleet to 12 transportation vehicles, 3 of which are wheelchair accessible. A growing fleet allows us to serve more individuals in our programs and provide greater community involvement. Their support has also helped us continue enhancing our Day Training Programs, including delivering more Supported Employment services to our special needs workforce. SOJAX's commitment to our organization and their incredible people have made this partnership one that BASCA is proud and privileged to have.
---
SOJAX Brings Joy to Wolfson Children's Hospital - Laura C
The heart and passion for children is abundantly clear among our partners at Subaru of Jacksonville. Their outstanding support of this year's 10th annual Christmas in July campaign at Wolfson Children's Hospital is going make a major impact for countless children for weeks and months to come. The donation drive held every summer is dedicated to re-stocking Wolfson Children's toy and supply shelves for patients fighting various health battles, and raising critical funds for the children's hospital. From baby dolls and puzzles to musical instruments and books, these toys and games help normalize the hospital experience for children and assist in educating them about their conditions and procedures they will undergo. For babies and younger children, the toys help them continue to develop physically and cognitively stay on track during their hospital stays. This year Subaru of Jacksonville served as the presenting sponsor of Christmas in July with a $25,000 gift, and also engaged its team members and our community by hosting toy collections throughout the month of July in their showroom. The dealership itself purchased $2,000 worth of toys from the Wolfson Children's Amazon wish list, and employees personally donated nearly $1,000 worth of toys and games. And Subaru Ambassadors and other folks throughout the community supported their efforts and added to their donation of toys. The team brought carloads of toys and games to the hospital at the culmination of the campaign in late July. "This has been a tough year for all kids, and even more so for those who required treatment in the hospital," said Susan Kinnebrew, CCLS, associate director of Family Support Services at Wolfson Children's. "These toys help bring some joy and encouragement to help children persevere through whatever health battles they are fighting."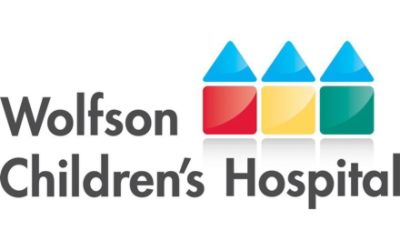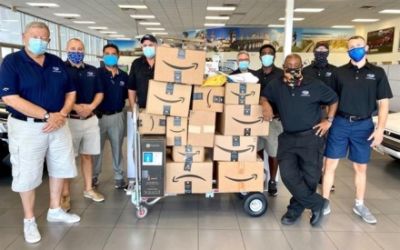 ---