Supporting the military, and those who selflessly serve our country, is a top priority for Subaru of Jacksonville.  In May, SOJAX is proud to be partnering with St. Michael's Soldiers during our May 2017 Military Appreciation Month. We are hoping to raise as much as possible for St. Michael's,
but at a minimum, we are committed to donating $10,000!
Please help us get there.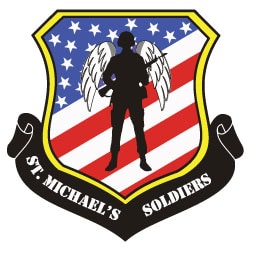 SOJAX chose St Michael's Soldiers because they are a local organization made up ENTIRELY of volunteers.  St. Michael's Soldiers has a heart for the heroes, and sheroes, of this country, and want to help the amazing individuals who are serving our country.  Every car purchased from Subaru of Jacksonville in May means we are able to donate more to this awesome organization.  Help us in supporting St. Michael's Soldiers!
The funds will be used to help with the cost of sending thousands of "Home Sweet Home" boxes to our deployed men and women with requested items such as toiletries, snacks and personal items. St. Michael's Soldiers also support local troops who were wounded on duty by providing financial assistance during treatments.
ST. MICHAEL'S SOLDIERS - SUPPORTING THE TRUE HEROES
AND SHE-ROES OF AMERICA

St. Michael's Soldiers is a 501c3 and has been supporting our military men and women since June 2010. St. Michael's Soldiers is a volunteer organization - which means
100% of all funds raised from this event will be used towards the continued support of our military men and women
.  All items in the boxes are DONATED as well. 
This organization does many things for our military.  For more information, or to find out how you can help further, please visit their website -
www.stmichaelssoldiers.org
.
We hope to see you soon!